welcome!
recipes: fatayer sabanekh + olive oil cake w/ orange rosemary glaze
Hi everyone!
I hope this first letter doesn't get too long, but bear with me, I have a lot of things I want to say!
I was really pleasantly surprised to see how many people seemed interested in this newsletter. I hope that it can serve as a casual community space for us to dissect our relationship to plant-based foods in Southwest Asian/North African cultures and expand our cooking options together!
Though I have other work and hobbies outside of this, I'm excited to see what I can do with this newsletter. In order to keep it manageable, I plan to post one newsletter per month with tidbits of discussion and/or reading excerpts as well as two recipes for traditional vegan SWANA food OR vegan adaptations of traditional non-vegan food OR vegan recipes that aren't strictly traditional but rely on traditional flavors and ingredients. Some of these will be my own or family recipes, while other times I will link to recipes from other people that I've tested and think are really good. I will probably add notes because that's how I am as a person.
I want to introduce myself a bit and then touch briefly on the reasons I started this project.
My name is Samia and I am from a Lebanese-American family. I never had a huge Arab community growing up, but I did get to experience a lot of traditional food luckily. I decided to be vegetarian when I was about 10 years old, and honestly I don't really remember why except that my friends were doing it. But it stuck and I've been vegetarian for the last 11 years, except for a few brief stints while traveling. I decided to try veganism about a year ago because I had lived with all vegan roommates who taught me a lot about the political implications of veganism, environmental justice, and food justice. I am also lactose intolerant, so it was really a good idea personally. I am not always strictly vegan, partially because I have a history of disordered eating and don't think that strict restrictions are great for me. But in general, limiting dairy makes me feel better, and I no longer really enjoy eating eggs or meat at all, so it's not hard to cook vegan meals for myself.
Though many people I know helped me explore plant-based cooking, I've encountered a lot of difficulty in SWANA community spaces around plant-based food, despite the abundance of plant-based meals in SWANA cuisine. Especially in diaspora, there seems to be an idea that the "true" authentic cuisine is very meat-heavy. Often when I'm at a community event, the only food I can eat is the mezze.
However, I've recently discovered many SWANA friends who are vegan or vegetarian, or at least moving to reduce meat and dairy consumption. I always feel so happy seeing people tweet about it! So, one reason to start this newsletter is to give people a little more of that joy I feel finding community around plant-based food :-)
Another reason I want to start it is so that we can dissect as a community (especially in diaspora) where this obsession with animal products comes from. It's true that a lot of traditional food uses animal products, but it's also true that a lot of it doesn't, and that many of the staple food items vegans use (lentils, hummus) are already staples in our food. As my friend and Arab twitter personality Shaadie has repeatedly reminded us, meat has not always been an accessible food item.
Relatedly, I firmly believe that most, if not all, SWANA people are severely intolerant of dairy products and that it is in our best interest to find alternatives! I hope that my letter and recipes will help us explore new food options together and also better understand the history of plant-based foods in SWANA.
I also don't want to reinvent the wheel here. I don't intend for this to come across as the only space where anyone is talking about veganism in SWANA communities, and I hope that I can serve partially as a space to consolidate those resources rather than restate what has already been said. On that note, I wanted to note some of the folks I've followed or gotten recipes from who regularly share plant-based SWANA food:
One Arab Vegan - Nada is Egyptian, living in the UAE, and shares both SWANA and non-SWANA vegan recipes.

Salima's Kitchen - Salima and I actually grew up together. She's Moroccan and Puerto Rican and now lives in Portland, OR. Her recipes are not all vegan, but are based around cooking for allergies, and many of them are vegan! There is also a section for her Moroccan family recipes specifically.

Nasim Lahbichi - I found Nasim on tiktok (@lahbco) recently. Nasim is also Moroccan and Puerto Rican and posts mostly plant based food, some of which is traditional SWANA food or plays on SWANA ingredients. As a warning, Nasim's tiktok includes some language and posts (like what I eat in a day posts) that could be triggering for folks with eating disorder history, so proceed with caution.
I'm sure there are more out there. Send me your favorite SWANA food bloggers who post vegan recipes! I'll probably share recipes from all of these folks in the future. For today, I'll leave you with one of my own recipes and a family recipe, adapted from my great grandmother's cookbook. These recipes are posted on my new blog that I created strictly to host the recipes I share in these newsletters so I don't have to type the whole thing out in this letter: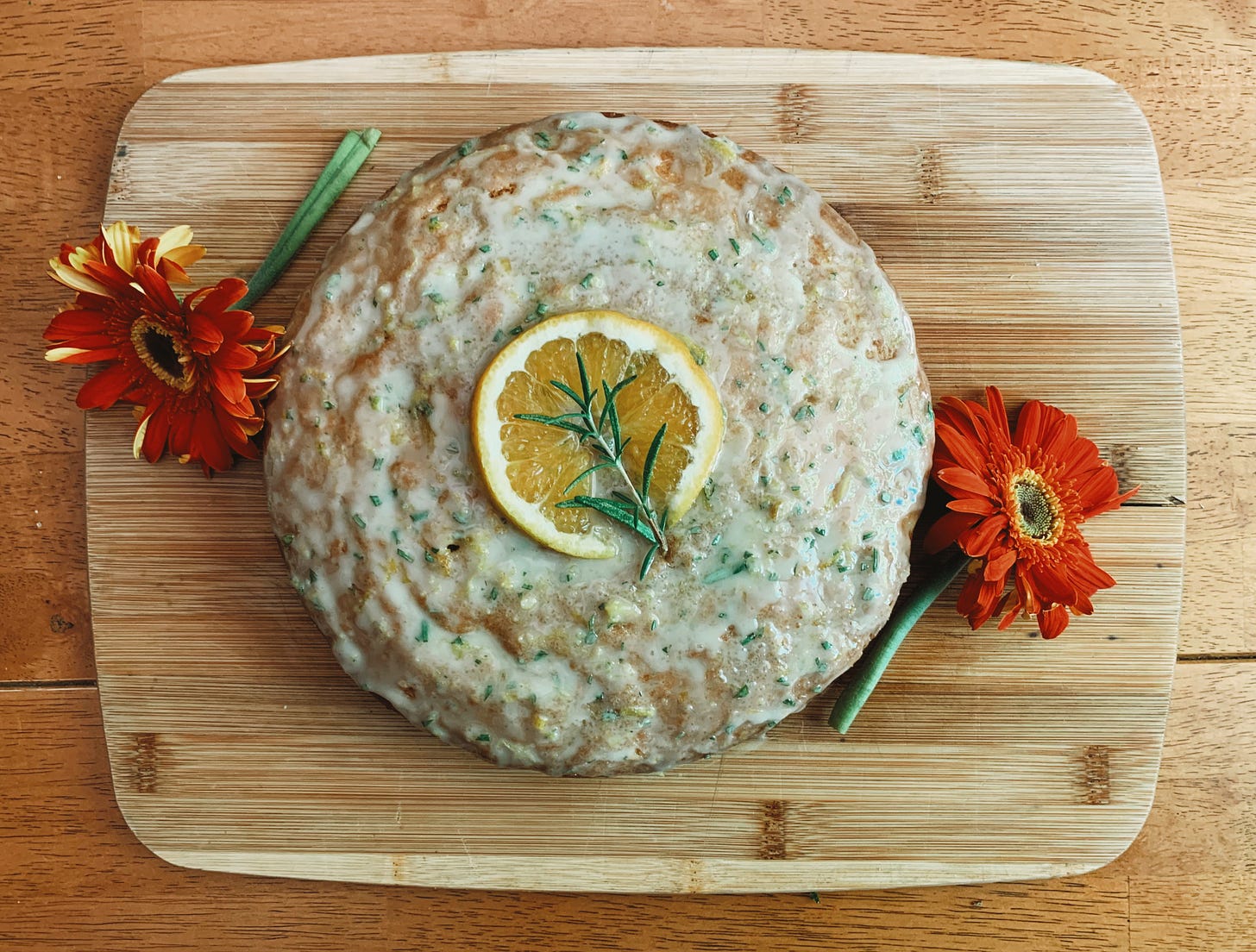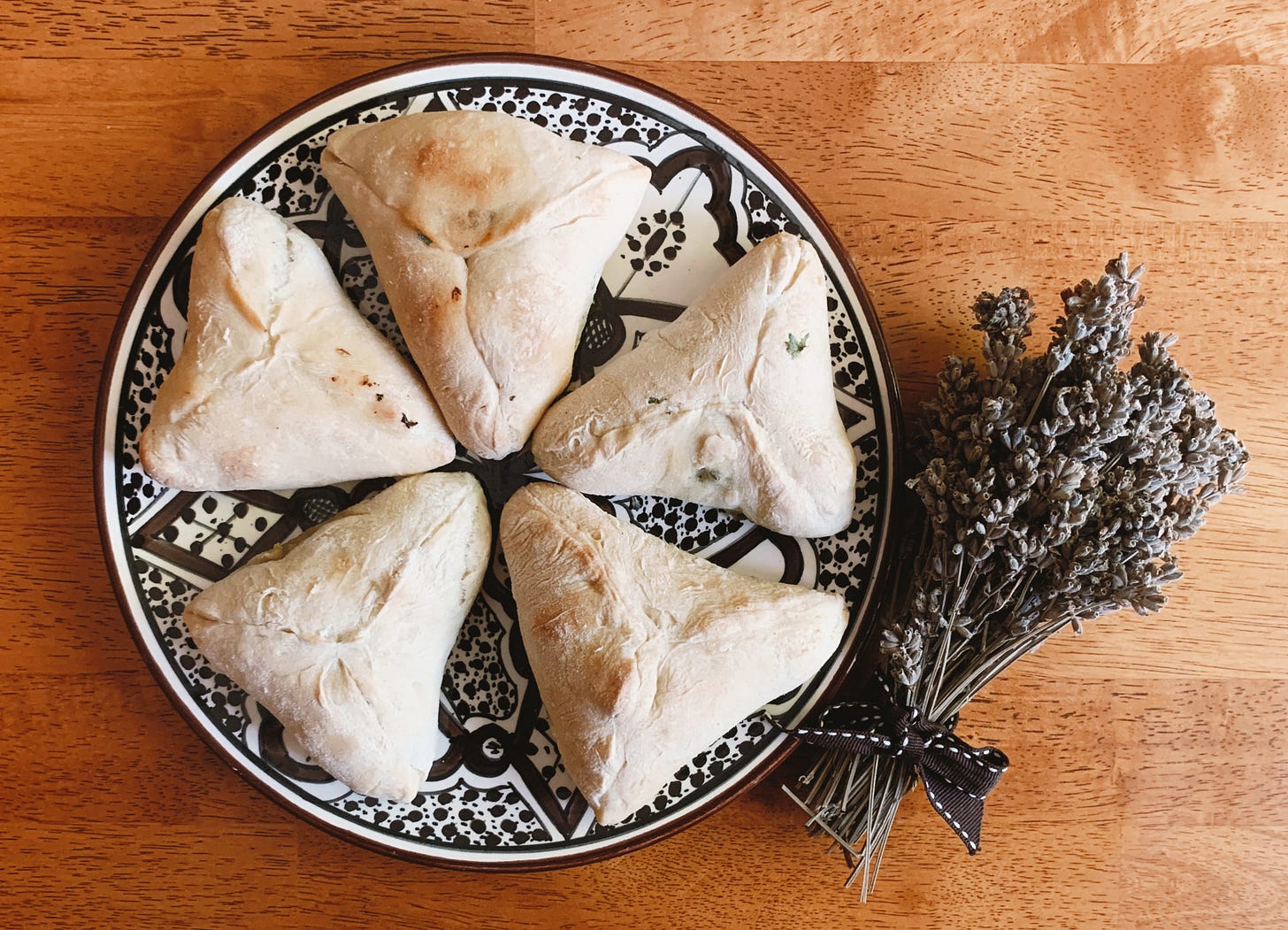 I'll leave you with that for now! Happy cooking, happy eating :-)
- Samia
---